Biafra: What Nnamdi Kanu's Arrest And Trial Would Do To IPOB – Presidency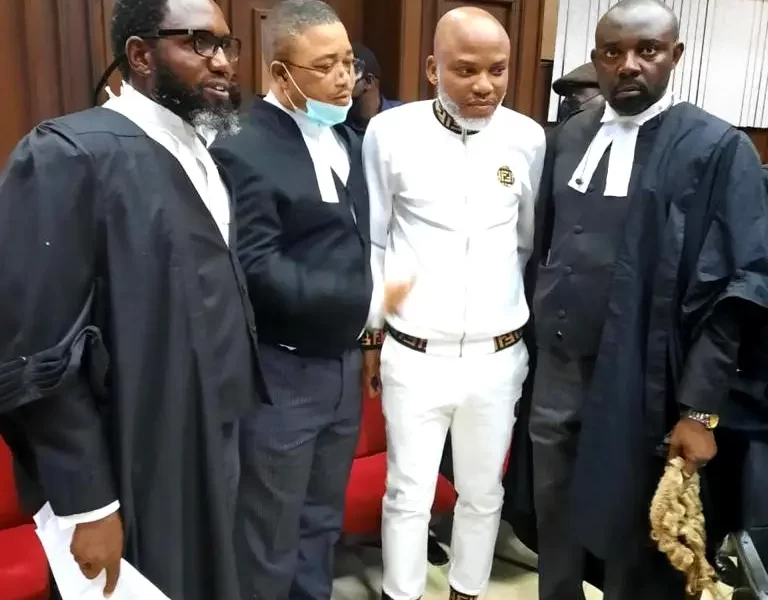 Biafra: What Nnamdi Kanu's Arrest And Trial Would Do To IPOB – Presidency


The Presidency has stated that the arrest and trial of Mazi Nnamdi Kanu would lead to the demise of the Indigenous People of Biafra (IPOB).
The presidency stated this on Sunday while reacting to a publication by UK newspaper, The Economist.
Ezenwoko's Blog recalls that the Economist had blamed the Muhammadu Buhari-led for failing to tackle poverty, Boko Haram and dealing with police brutality.
The century old newspaper also accused the Nigerian Army of only being mighty on paper, with its officials selling weapons to terrorists.
Describing IPOB as delusional, the London-based paper accused them of stirring up ethnic grievances.
"In the south-east, demagogues are stirring up ethnic grievances and feeding the delusion that one group, the Igbos, can walk off with all the country's oil, the source of about half of government revenues. President Muhammadu Buhari has hinted that Biafran separatism will be dealt with as ruthlessly now as it was half a century ago," the Economist said.
Reacting in a statement by Buhari's Media Assistant, Garba Shehu, the presidency stated that the trial of Kanu would be the beginning of IPOB's demise.
According to the statement, IPOB has been rejected by elected officials and all state assemblies in the Southeast zone.
"In the South-East, IPOB – which the Economist rightly describes as "delusional" – the arrest and present trial of the terrorist leader of the group is the beginning of its demise," the statement said.
"The President's administration is redoubling efforts to have IPOB rightfully designated as a terrorist group by our allies outside of Nigeria – an act which will collapse their ability to transact gains from crime and extortion in foreign currencies.
"It is important to remind the Economist and the global media that this group's aggression and widespread presence on social media does not reflect their public support, for which they have none: all elected governors, all elected politicians and all elected state assemblies in the South-East – which IPOB claim to be part of their fantasy kingdom – reject them completely."