Ayu Speaks On Emerging PDP Consensus National Chairman Candidate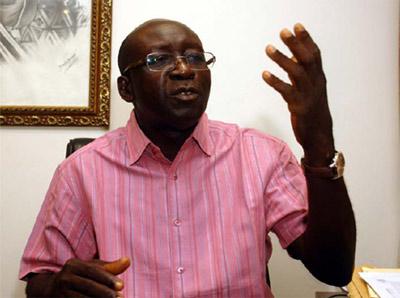 Ayu Speaks On Emerging PDP Consensus National Chairman Candidate


A former Senate President, Dr Iyorchia Ayu, has promised to work to rebuild the Peoples Democratic Paty (PDP) to take over power in 2023.
Ayu made the promise on Thursday after he emerged as the consensus candidate for the National Chairmanship of the party at the Bauchi State Governor's Lodge in Abuja.
The former Minister also promised to take the PDP back to its winning ways, adding all party members would be carried along in the running of the party.
He said: "We promised to take the PDP back to its winning ways, and after the convention, we will work to rebuild the party to take over power to rebuild the country.
"We intend to work together with all the leaders, not only in the North but across the country to reposition this country for the next generation of Nigerians."
He, however, decried the security challenges facing the country, blaming the All Progressives Congress (APC) for the economic problems confronting Nigerians.
Ayu said: "We shall work as a team. And I believe with the support of Nigerians who have suffered at the hands of a party that does not exist, a party that does not care for the youths, a party that doesn't care for anybody but themselves, the victory we shall achieve and administer to this country to the greater glory of God.
"Today, our currency is the weakest in the world. Even the Somalis are better than us in Africa."
Ezenwoko's Blog gathered that Ayu reportedly signed an undertaking that his emergence will not preclude anybody from any of the three zones from contesting the 2023 presidency.
Part of the agreement is that if a Northern emerges as a presidential candidate, he will resign and work for the candidate.