Airtel Nigeria Recruitment (4 Positions)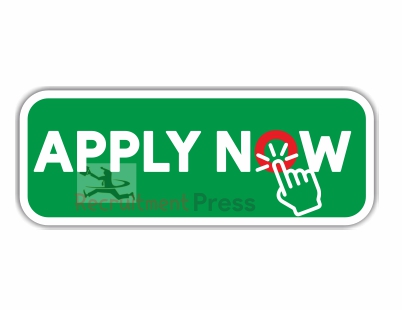 Airtel Nigeria Recruitment (4 Positions)


Airtel Nigeria (Airtel Networks Limited) is a leading telecommunications services provider in Nigeria headquartered in Lagos, the commercial nerve-centre of Nigeria.
The telco ranks amongst the top four mobile service providers in terms of subscribers with a customer base of more than 39.8 million. The company's product offerings include 2G, 3G and 4G wireless services, mobile commerce and enterprise services.
We are recruiting to fill the position below:
1. Talent Acquisition Lead
Location: Lagos, Nigeria
Job type: Full-time
Level: Mid-Senior
About the Job
The position will have overall responsibility for Airtel Nigeria manpower planning process of attraction and retention of best-fit talents in line with Airtel's Human Resources and Talent Management Strategy in order to equip the organization with high caliber talents that will drive and achieve current and future Airtel Nigeria objectives.
The job objectives will also include:
Effective Implementation of talent sourcing strategies
Assist in the development of a recruitment strategy. This may include utilizing the best-fit communication and recruitment channels for various cadres of roles, Talent Planning etc.
Manage the recruitment process and life-cycle, including initial assessments, interviews
Provide recruitment counsel and guidance to hiring managers and HR professionals with hiring and employment data. May develop specialized or competitive intelligence and research in regards to talent development or retention.
Develop and manage relationships with third party recruitment agencies
Recruitment OPEX optimization
Improved Employer Brand perception
Effective relationship management with educational and professional institutions, recruitment and placement agencies
World Class On-Boarding Programme for new appointees
Facilitate Airtel Nigeria Induction programme
Talent Competency Assessment
Coordinate the deployment of competency based assessment tools (e.g. Assessment Centre, Occupational Personality Questionnaire) for internal and external recruitment
Relevant Skill and Experience
Bachelor's Degree in Human Resources, Business, or a related field required
A professional qualification of CIPMN, CIPD, SHRM
Knowledge of full lifecycle recruiting process
Demonstrated knowledge of applicable laws and regulations, and general human resources policies and procedures
Must have at least 5-10 years of comprehensive recruiting experience with demonstrated experience in high volume recruiting
Detailed working Telecommunications Knowledge
Analytical and Presentation skills
Must have excellent organizational and communication skills.
Highly organized and good at implementation
Time management skills with commitment to project timelines
Trending   FMYSD ESP Registration Portal 2021/2022 Form is Here – Register Now
Application Closing Date
24th October, 2021.
2. Lead, Business Analysis and Products
Location: Lagos, Nigeria
Job type: Full-time
Level: Mid-Senior
Job Purpose
To support the growth of Airtel HBB (Home Broad Band ) Business through, Home Broadband Business Financial and Customer Analysis, KPI tracking and Reporting, Business Intelligence and Decision Support for HBB Business, Product Development, Base Management and U&R Campaign Management
Key Accountabilities
Accuracy & timely preparation daily, weekly and Monthly Business Performance Tracking reports
Accuracy & timely preparation of HBB CWN
Accuracy & timely preparation on Weekly OOC and Monthly Business Reports
Conceptualization and development of competitive HBB Acquisition Products and Offerings
Conceptualization, development and launch of competitive HBB Bundle Offers
Products Post Launch analysis and competitive benchmarking and differentiation
Customer Base Analysis and Value Base improvement
Customer Lifecycle Management
Churn and Retention analysis and schemes
Customer Value Management
Business Intelligence Analysis and accuracy in reporting Business KPIs
HBB BI Data analytics for Decision Support
Deep Dive Analytics and Insights to support the growth of HBB Business
Good Communication and collaborative skills
Local & Group stakeholder engagement
Job Requirements
First Degree in any of the Sciences
Minimum 3 Years in Similar Role and level of responsibility preferably in the telecoms industry.
Proficiency in MS Office
Professional qualification/Certifications in Business Intelligence tools
Strong Business Analytical Skills
Strong Analytical Skills
Strong Communication and Interpersonal Skills
High level of commitment
Result oriented and good analytical skills.
Strong reporting skills
Good communication skills
Ownership and a positive can do spirit.
High energy and a good team player.
Attention to detail and the ability to translate data into usable business intelligence.
Ability to multi-task in a fast paced environment with frequently changing priorities and to meet deadlines under pressure.
3. Area Sales Manager, Lagos Region
Location: Lagos, Nigeria
Job type: Full-time
Purpose of the Job
To maximize revenue and subscriber acquisition (gross and net additions) opportunities in assigned territory through channel effectiveness (wholesale & retail), adequate recharge availability and implementation of planned sales & distribution and marketing strategies.
Trending   National Pension Commission Recruitment 2021/2022 Application Form Portal | www.pencom.gov.ng
Roles and Responsibilities
To ensure adequate availability of all recharge denominations in sub CP and retail points.
To ensure channel partners are making stock available and distributing to their network of sub-CPs and retailers.
To achieve ERC, RCV and E-pin target in agreed ratios.
Constantly identify opportunities for driving activation and recharge sales within territory.
Ensure full-fledged achievement of Gross Adds targets by driving market initiatives in assigned area.
Effective management of direct activation teams and monitoring of CP bus activation activities.
KYC Optimization at Trade level by ensuring adequate and functional deployment of KYC kits
Drive KYC inactivity to nil
Other initiatives to increase GAD including new site launch
Ensure activation of Quality GADs in assigned area.
Develop and implement activities that will increase SONA in assigned area.
Implementation of customer driven activities (product launches, town storms etc) in assigned area
Drive voice and data business performance by implementation of revenue generating activities and initiatives in assigned territory.
Ensure Channel branding and visibility.
To recruit appropriate number of Retailers- RSOs, SSOs, ERCOs in line with scientific distribution requirements.
Ensure constant CLS elimination.
Develop subscriber acquisition and other marketing initiatives to drive revenue in CLS site locations.
New Site Launch Plan and Distribution Preparedness.
Effectively drive and manage target driven initiatives and projects
Industry Awareness/Competition Intelligence.
Skills and Qualifications
Bachelor's Degree in Social Sciences, Marketing, Business Management, Engineering or Computer Science
Master's in Business Administration Or Management will be an advantage
Project management qualification will be an advantage
3+ years of commercial/ business management experience
Team leadership experience
3-5 years of relevant experience in Airtel products
Computer literacy
Sales knowledge
Product/ Service development
Product/ Service management
Interpersonal skills
Customer orientation.
Head, Digital Content and Innovations
Location: Lagos, Nigeria
Job type: Full-time
Level: Mid-Senior
Purpose of the Job (Brief)
To grow VAS Content revenues and VAS Content customer adoption.
Responsibilities
Establish revenue targets for the VAS team and apportion accountability accordingly to each direct report
Ensure adequate reporting on revenues and initiatives are in place as expected
Manage, monitor & track all VAS revenues providing an overall view of performance of each VAS verticals
Segment and target VAS according to specific customer breakdowns in line with CSD and Voice
Support Networks & IT (where applicable) or third parties in dimensioning for all such platforms
Ensure proper and professional stakeholder management
In conjunction with CMO & COO, decide on strategic partnerships and services to advance VAS revenues and innovations
Hold regular review sessions with key WASPs in order to grow revenues and solidify partnerships – with over thirty (30) major active relationships
Manage relationship with company to ensure smooth two-way cascading of information
Oversee relationship with Other Marketing Verticals (MARCOMs, U & R; BI, Acquisition; etc.); CSD; Finance (BRT, SCM, RA, etc.); Regulatory; Business Excellence; Networks; IT; Legal; PR; HR amongst others
Revenue and cross vertical leadership responsibility of this role includes working with Vice Presidents and General Managers in IT, Network, Finance and CSD.
Establish revenue targets for the Digital team and apportion accountability accordingly to each direct report
Ensure adequate reporting on revenues and initiatives are in place as expected
Manage, monitor & track all Digital revenues providing an overall view of performance of each Digital verticals
Segment and target Digital according to specific customer breakdowns in line with customer Service and Voice Usage & Revenue
Manage relationship with Nigerian Communications Commission (NCC) in collaboration with Regulatory team concerning WASP management
In conjunction with CCO, decide on strategic partnerships and services to advance Digital revenues and innovations.
Trending   Survival Fund: Free CAC Business Name Registration –
Skills & Qualifications
Minimum of First Degree in Marketing, Economics or IT. MBA from a recognized institute will be an advantage.
At least 5 years Digital experience
Preferably higher qualification and experience in Product Development; Innovation; Marketing
Minimum of 10 years of experience in a Technology and/or Marketing Product Development background
Application Closing Date
Not Specified.
Related