Actress Uche Ebere Fires Shots At Tonto Dikeh With Her #NobodyLikesWomen Message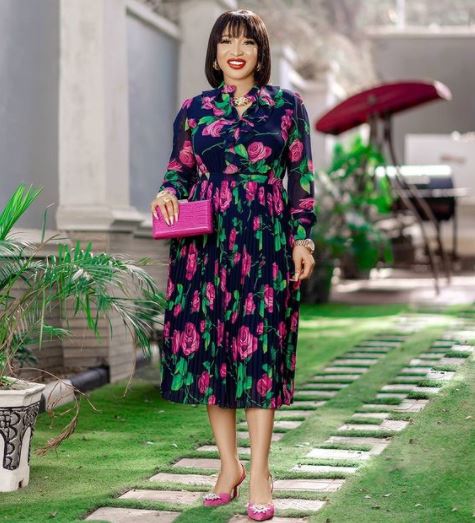 Actress Uche Ebere Fires Shots At Tonto Dikeh With Her #NobodyLikesWomen Message


Nollywood actress, Uche Ebere has blasted her colleague, Tonto Dikeh over the role she played in the ongoing saga between herself and social media influencer, Janemena.  
Ezenwoko's Blog had earlier reported that Tonto Dikeh alleged that her former lover had various sex tapes of different celebrities and one of them was that of his ex-lover Janemena.
This led the dancer, Janemena to file a lawsuit against Nollywood actress, Tonto Dikeh on the grounds of cyberstalking and criminal defamation of her character.
In reaction to the back and forth exchange between the actress and dancer on social media, actress Uche Ebere while participating in the #Nobodylikeswomen challenge warned that women whose marriages didn't work should not go about scattering other people's marriage. 
Read her post below;
"#Nobodylikewoman, These women snatching their fellow women's husbands, hope they follow in this trend. Women supporting women, Okay, but a woman will be manipulating a man she sees that is in love with her fellow woman till the man starts flirting with her and her fellow women supporters will be clapping for her, calling it to cruise. A woman will drag her fellow woman into her own mess, so the society will drag both of them, and her fellow women supporters will be jeering her, people's role models. A real woman does not validate her existence with how society sees her, she doesn't wait for likes before she can like herself. Women we can do better Don't come out of your own marriage to go and scatter other people's peaceful homes. Stay in your marriage, if you can't, then stay single, build yourself and your kids. It's a woman that holds her home, it's a woman that scatters her home. Choose wisely Love and light."