2023: Senator Owie Speaks On Zoning Presidential Ticket In PDP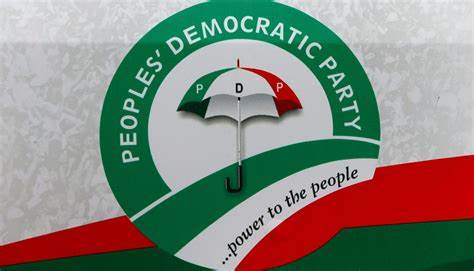 2023: Senator Owie Speaks On Zoning Presidential Ticket In PDP


The former Chief Whip of the Senate, Roland Owie, has called on the leadership of the Peoples Democratic Party to zone its presidential ticket to the North ahead of the 2023 general election.
Owie while addressing newsmen in Benin, Edo State, noted that the South has ruled Nigeria for 14 years under PDP, while the north has ruled for two years.
He said, "PDP is the only party that believes in the unity of this country, the presidency should go to the North. So, Let no individual interest or ambition stop PDP from doing what is right."
"Since 1999, the south governed through Chief Olusegun Obasanjo and Dr Goodluck Jonathan for 14 years and North through late Alhaji Musa Yar'Adua rule for less than three years.
Owie disclosed that former President Olusegun Obasanjo got into power due to the injustice done to the South West following the annulment of the June 12 election won by late Chief MKO Abiola.
"In that election, the two major political parties decided to feature candidates from the South-West, the PDP presented Olusegun Obasanjo while the APP/AD produced Olu Falae. We went into the election to build unity, build a consensus and that should continue."
"Obasanjo won the election despite losing his unit and South-West votes and he ruled for eight years. The presidency moved to the North and late President Yar'Adua won but Yar'Adua spent two years plus and God called him and his Vice became acting president and then contested a second one and became president.
"So if you calculate; from 1999 till date under the PDP, the Southern has ruled 14 years as president of this country while the North only took two years plus for the PDP. It is only fair and just for the PDP to produce the next president."