2023: Our Wish Is To Have Tinubu As Our Presidential Candidate – APC Lawmaker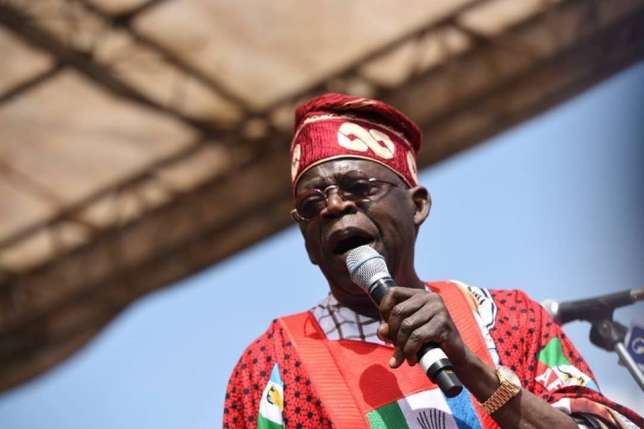 2023: Our Wish Is To Have Tinubu As Our Presidential Candidate – APC Lawmaker


With the 2023 presidential election inching closer and parties perfecting plans to present formidable candidates, a serving lawmaker has hinted on who should be the candidate of the All Progressives Congress (APC).
According to Gbolahan Yishawu, certain stakeholders within the party want the APC National Leader, Asiwaju Bola Tinubu to emerge as the 2023 presidential candidate.
Yishawu who represents Eti-Osa II in the Lagos House of Assembly spoke against the backdrop of the recently held State Congress in Lagos State on Saturday, disclosed that they want Tinubu to emerge as the APC flag bearer.
He said Tinubu has demonstrated tremendous leadership abilities and has a lot of supporters rooting for him to officially declare his interest in the presidential race.
The legislator who spoke after the Lagos State Congress which held at the Mobolaji Johnson Arena Stadium said the peaceful outcome of the process shows the APC in Lagos is united and ready to support its leader.
He said: "It is a demonstration of internal democracy as you can see here everything is peaceful, very orderly, and the rules and regulations of the party is being played according to the constitution of the party and we are upholding all democratic and pragmatic Stakeholders of today, internal democracy is working in the All Progressive Congress party.
"For us in Lagos State, the Congress shows that we are one and united and we can galvanize ourselves and by God's grace, our wish is to have our leader Aisiwaju bola Tinubu as our presidential candidate of the party come 2023."
Meanwhile, the Nigerian Senate has distanced itself from insinuations that the recent directive for political parties to employ the use of direct primary was targeted at state governors.
This position was made known by the spokesperson of the Senate, Ajibola Basiru who submitted that the decision of the lawmakers to approve the direct primary clause in the 2010 Electoral Act (amendment) Bill 2021 was to strengthen democratic participation and not to pitch the governors against the lawmakers.
According to Basiru, the direct primaries for political parties will encourage members to participate directly in choosing their representatives at different levels.