2023: I've Communicated My Future Plans To The President – Tunde Bakare Speaks After Meeting Buhari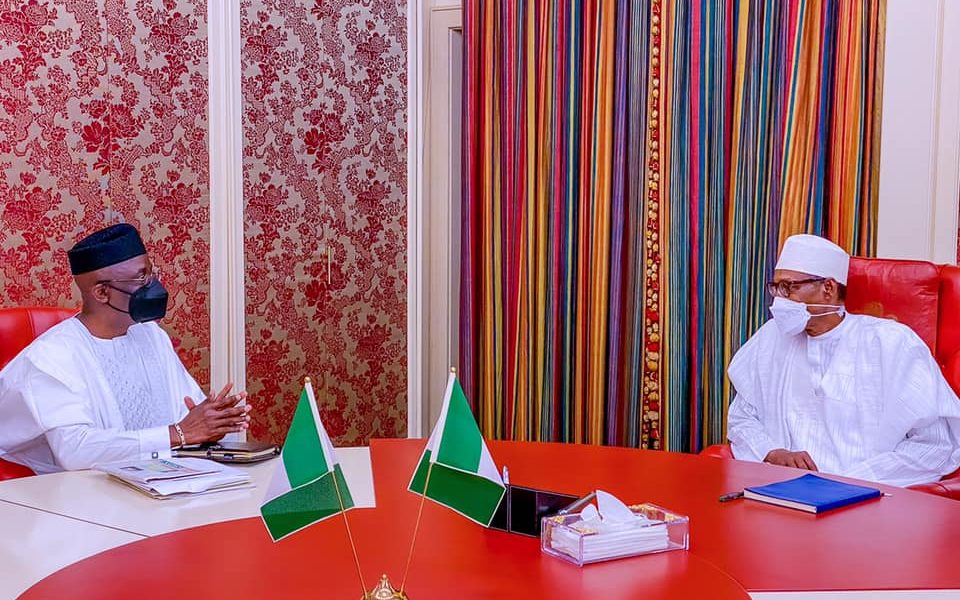 2023: I've Communicated My Future Plans To The President – Tunde Bakare Speaks After Meeting Buhari


The Serving Overseer of the Citadel Global Community Church (CGCC), Pastor Tunde Bakare has refused to rule himself out of contention for the 2023 presidency in Nigeria.
The fiery preacher declared on Friday that he has all the qualifications as outlined in the country's constitution to contest for Nigeria's number one political seat.
The clergyman spoke to state house correspondents in Abuja after his closed-door meeting with President Muhammadu Buhari at the Aso Rock Villa.
Recall Ezenwoko's Blog earlier reported that the duo met on Friday as disclosed by the President's spokesperson, Mr. Femi Adesina.
After the meeting, Pastor Bakare who on many occasions in the past, had declared interest in succeeding Buhari was asked by newsmen about his plans for the 2023 presidential election.
The pastor in response said he has made his plans known to President Buhari and the details of that particular discussion will remain between them.
He said: "Every Nigerian, who is of age and who is not disqualified by any means, is free. I'm a nation builder, if God wants me to do that, and the people of Nigeria will appreciate that, why not? I'm as free as anybody to do anything with my time. I've pastored a church for 33 years, now we raise new leaders. I want to focus on nation building.
"The Office of the President is only one office, there're so many other things we can do as people to support whoever is there to make sure that we do not go into retrogression but begin to make steady progress as a people. I've already communicated clearly, my future plans to Mr. President and it stays between us."
During his chat with newsmen, Pastor Bakare also reiterated that zoning the presidency was not the best option for the country, but the best and most acceptable candidate must be allowed to emerge.
He commended the Senate for approving electronic transmission of election results by the Independent National Electoral Commission (INEC) which he observed will make the electoral process more credible.
He however urged for more to be done by the federal government in restructuring the electoral process in Nigeria by incorporating diaspora voting and electoronic voting.
"22.3 million students are registered but during election, campuses are shut. They will not be able to return there to vote therefore disenfranchised. If we can do not just transmitting results but to be able to vote electronically, that will be wonderful. It will deepen and enhance our democracy.
"Not only that, the Diaspora sends above $25 billion to Nigeria. Nigeria in Diaspora should also be able to vote like they do in every other country in the world," he said.
Bakare advocated that though the country is facing challenges, those pushing for a break-up should have a rethink as the country is better together.
As a way of curbing the agitations, he called for equity, justice, fair play, and the rule of law in governance.