NDLEA, musician rally students against drug abuse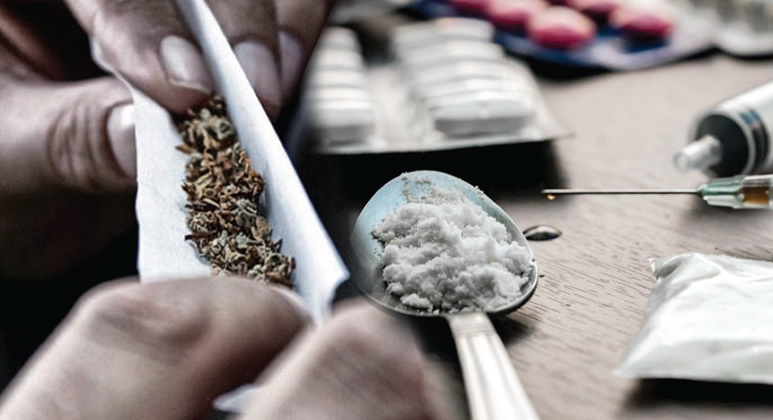 NDLEA, musician rally students against drug abuse



The National Drug Law Enforcement Agency collaborated with gospel saxophonist, Omotola Ekerin, on Friday to enlighten Ejigbo students about substance abuse dangers.
At a sensitisation programme held in Ejigbo Stadium, NDLEA officials and the musician known as "Omotola Sax" engaged over 500 students on illicit drug risks to discourage abuse locally.
NDLEA's Titilope Ologunluyi educated the young participants on how harmful substances can be consumed through inhaling, injecting, or swallowing. She advised avoiding bad company and habits that could lead to addiction.
Ologunluyi revealed that over 296 million people globally have suffered from drug addiction, a fate the agency wants to prevent befalling more youth. "Drug abuse destroys the central nervous system and one's future," she warned.
"NDLEA is not only about the arrest of drug abusers but to also sensitise and bring people to the knowledge of the dangers of drug abuse.
"Drug abuse destroys the central nervous system as well as the future of a victim. You can hear the number of those addicted, we do not want you to add to the numbers.
"Regardless of whatever you are passing through, drug abuse is not an option because it will not solve your problems but only compound the problem.
"At any point you feel you have engaged in drug abuse and need help please quickly speak up," she said.
In her remarks, Ekerin said her musical concert and talk were arranged after worrying over high substance abuse rates among youth. She urged them to embrace godly values and positive ambitions instead.
"Children, you are the future of tomorrow, run away from consumption of illicit drugs, it will kill your dreams and destroy your future. You are the leaders of tomorrow.
"Be mindful of the habit to imitate from your friends, I want you all to cultivate Godly morals, " she said.
A school administrator, Shola Ijaola, berated the lack of adequate official support for anti-drug campaigns despite rampant youth addiction. She pressed parents to act as good examples.
The occasion featured students performing anti-drug poems and Ejigbo residents treated to rousing musical showcases by Ekerin, who headlined her "Alabaster Concert" after the awareness event.
NAN